---
---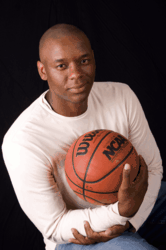 Fayetteville, Arkansas (PRWEB) April 20, 2012
http://hoopcliq.com is a social networking website exclusively for serious basketball players that are middle and high school boys and girls from ages 12-18 years old. Basketball players can connect and interact with other basketball players from around the world. hoopcliq.com is also an instructional website and basketball players will learn to develop themselves as players and as people.
Basketball players can showcase their talents by posting their profiles, game videos and pictures, game schedules, blogs, games, Twitter and Facebook links. hoopcliq.com will feature video lessons, articles, guest speakers and interviews with top leading College Coaches, Counselors, Trainers and other experts that facilitate personal growth, education, leadership, motivation and inspiration. These are a few tools that will help ensure the basketball players success, both on and off the court. hoopcliq.com is a fun site for kids because there are games, contest, prizes, awards and an online store featuring exclusive hoopcliq.com gear.
Hall of Fame Basketball Coach Nolan Richardson, says, Serious basketball players, eat, breath and sleep basketball. Most everything they do, has to do with basketball. I call this the If is to be, it's up to me attitude! It's great that there's finally a basketball community just for basketball players!" "hoopcliq.com is a perfect place to get started!"
Garrett B. Richardson, CLC, owner of hoopcliq.com says, "It has been my lifelong dream to have a one-stop shop for basketball players to get everything they need to be a success on and off the court." To have their own basketball community, mental training and scouting for the players who want to continue on to play at the college level.
About hoopcliq.com
hoopcliq.com, LLC, is a social networking website designed exclusively for serious middle school and high school male and female basketball players. hoopcliq.com will soon offer Mental Training and Scouting Services, One-on-One and Group Coaching, exclusive interviews, guest speakers, articles contest, prizes, etc.
Garrett B. Richardson is owner and developer of hoopcliq.com. He is a retired semi-professional basketball player that holds a B.S. Degree in Psychology and Sociology from Tennessee State University. He is also a Certified Life Coach (CLC). Through his years of playing, coaching and teaching experiences, he discovered the mental aspect of the game is what truly separates the good players from the great. He has dedicated his life to train players on how to be mentally stronger in order to be prepared for the next level.
Garrett is also the grandson of Hall of Fame Basketball Coach, Nolan Richardson. Nolan Richardson is the only basketball coach in college history to have won a championship on every level: The National Junior College Tournament (1980), the National Invitational Tournament (1981) and the NCAA Tournament (1994). He was recently featured in "40 Minutes of Hell, The Extraordinary Life of Nolan Richardson" by Rus Bradburd and the ESPN documentary, "40 Minutes of Hell."
For More Information Visit: http://www.hoopcliq.com

Contact: Garrett B. Richardson
Related posts:
Tags:
Announces
,
Basketball
,
Exclusively
,
Grand
,
High
,
hoopcliq.com
,
Middle
,
Networking
,
Opening
,
Players.
,
School
,
Site
,
Social
,
their