---
---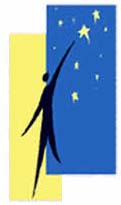 Olney, Maryland (PRWEB) May 02, 2012
Bass Educational Services, LLC launches CollegeWebLD at the International Educational Consultants Association (ICEA) conference, May 2 – 5, 2012, in Boston, Massachusetts. CollegeWebLD is a unique and user-friendly online searchable database for viewing and comparing disability support services at a variety of colleges and universities. It is the only resource that provides such detailed and specific information, delivering a complete picture of the disability support available on each college campus.
Educational consultants, school counselors, prospective students and parents are able to view, search, and compare the disability support available at US colleges and universities. The easily accessible format enables families to target colleges that will meet the needs of children with a wide range of learning differences, including programs for students with Aspergers Syndrome.

According to Marsha Glines, Ph.D, Dean of the Institute of Achievement and Learning at Lynn University, "CollegeWebLD is cutting edge, very innovative and the future for students with learning disabilities who are searching for the right college match."
After five years of methodically researching and developing CollegeWebLD, Bass remains on the forefront of identifying those colleges and universities that provide a high level of support for students with learning differences to ensure their success in institutions of higher learning.
We are available to guide families through the process of selecting colleges that best match their childs academic, social, and emotional needs, offered Judy Bass, founder of Bass Educational Services.
Since its inception 12 years ago, Bass Educational Services remains the only full service educational consulting group in the Washington, DC area that specializes in advising students with learning differences and that shares its resources with parents, students, and educators. Such awareness of resources allows for a better-informed decision-making process as students and parents explore postsecondary opportunities.
With the support and guidance of Bass consultants, families discover the quality of academic instruction, social networking, and career placement opportunities available for students with learning differences. Parents are educated in the college search process and are encouraged to examine the vast array of college settings that could potentially meet their childs needs.
We are inspired by the glowing testimonials we receive from students and parents each year; these motivate us to continue assisting future clients with the same level of commitment and attention to their needs, stated Bass.
About Us:
Judith S. Bass, Certified Educational Planner, is the founder of Bass Educational Services, LLC, an educational consulting firm in the DC area that provides comprehensive college planning for students with learning differences. Ms. Bass is a recognized expert in the field of college placement for students with learning differences and attention disorders. She serves on the Board of the Independent Educational Consultants Association (IECA) and is a Commissioner for the Association of Independent Certified Educational Planners (AICEP). She also serves as a consultant to several independent high schools in the Washington, DC area.
For more program information, go to http://www.basseducationalservices.com or call the Maryland Office at 301-774 5211 or the Virginia office at 703-462-9299.
Find More Learning Disabilities Press Releases
Related posts: